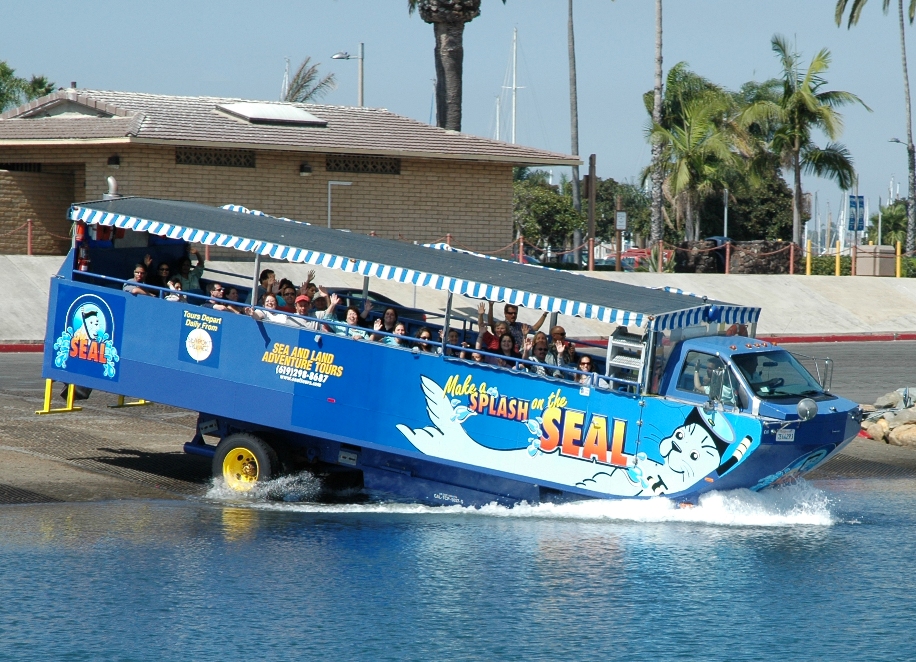 As an owner of a downtown San Diego loft or condo, you are familiar with our tourist population. You gotta love 'em! You also gotta love the stuff tourists do…for instance, The Seal. Now, admit it, you've wanted to give it a try. I KNOW YOU HAVE.
So, I am proposing that all downtown San Diego residents try at least one "touristy" thing our city has to offer, that you wouldn't normally do, but have really thought about doing. Make sense?
To kick off my "C'Mon…You Know You Want To" act like a tourist idea, here's a bit of info you should know about The Seal Tour:
It's a land and water adventure
90 minutes, fully narrated
Tour of San Diego's streets THEN
Cruise the San Diego Bay
Learn about San Diego's rich, military history
Check out tons of California Sea Lions
Now, get out there and act like a tourist…I will if you will.
photo via guide.trustedtours.com ')}
//