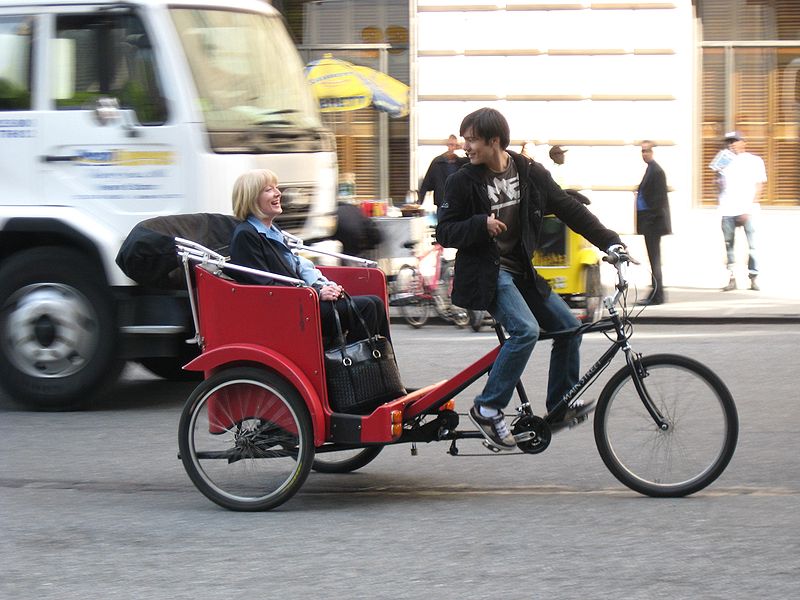 As an owner of a downtown San Diego loft, and avid downtown walker, I am very familiar with our pedicab industry. How many times have you seen them towing visitors through the Marina District or asking if you want a ride to the East Village to catch a ballgame? That's what I thought. But did you know that just until recently, there have been very little regulations on just who gets to drive them?
Beginning January 11, 2011, thanks to Arnold signing Assembly Bill 2294, all pedicab operators must hold a valid California Driver's License as there is now a definition of pedicab in the California Vehicle Code. Makes sense, right? Local governments are allowed to require all pedicab operators to complete a bike safety course or provide a valid California ID card with proof of a passing grade on the written portion of the driver's license exam.
Sounds reasonable to me! Not only do these pedicab operators need to ride these bikes while transporting people but they also must navigate roads with pedestrians and drivers. Sounds like the safety of San Diegans, our visitors and our pedicab drivers is a worthwhile priority.